&nbsp

If you could spare a few dollars to help with the running costs of this website would be very much appreciated.

Thank you from Gravesites of Tasmania.
ST. John's Church Newtown
Another church designed by John Lee Archer and built by convict labour. Building started in 1834 and was completed in 1835. The church was designed to be used for orphans and convicts after a petition from the residents of New Town.
The original bell was a gift from William 1V, King of England and was installed in 1834 but was dislodged and damaged in a storm. It was repaired but in 1916 the bell was considered dangerous and was melted down and a number of medallions were struck.
A curtain separated the male and female convicts so they couldnít communicate.
Behind St. Johnís Church there was a cemetery of approximately five acres divided by a network of paths but the headstones have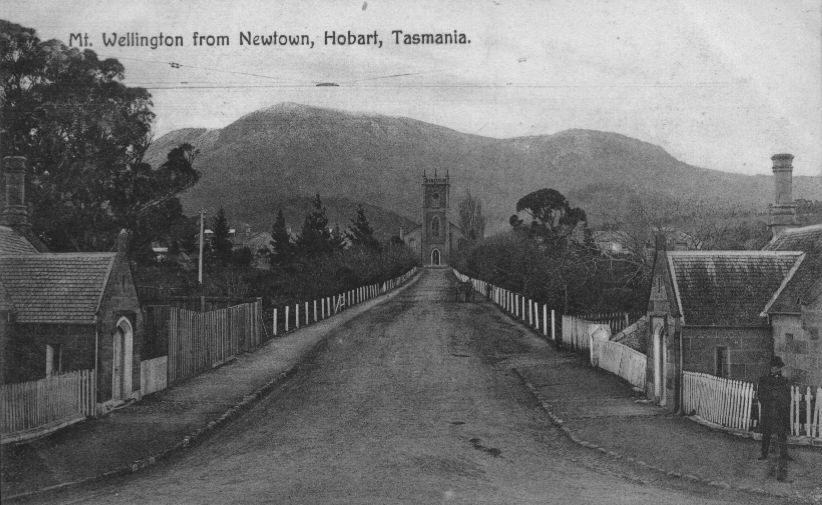 now been removed to Cornelian Bay bar one memorial dedicated to the memory of Captain Matthew Forster who was Chief Police Magistrate which was erected in 1846. The cemetery was closed around 1872.
Next to the cemetery there is a little sandstone building which was originally used as a Sunday school for the children and their parents.
The Governor of the day and his wife had their own private box which was located at the back of the church and in winter it was heated with a fire and had oil lanterns for light.
The church is flanked by two gatehouses which were the design of James Blackburn and were added in 1841.
One of the best known churches in Hobart , it is approached by a long driveway with trees both sides.
Some of these photos are not clear due to lighting . Guard Houses
| | | | | | |
| --- | --- | --- | --- | --- | --- |
| | | | | | |
| Stone Thomas & Ann | Cass Arthur Rev | Cass Isabella H | Tofft Florence Ada | Collier Charles F | Mason John L M |
| | | | <![if !vml]><![endif]> | | |
| Mason John L M | Nairn William Edward | Irvine Patrick | | Hickman Morton | McClelland Dorothea |
| | | | | | |
| Fletcher Margaret | Winterson Marion | Hughes Stephen Henry | Babington James Sutherland | Giblin Robert Wilkins | Mason Nina Helen |